Yes, They Think We Are Great!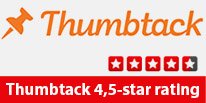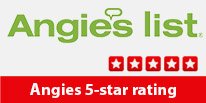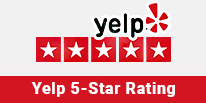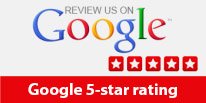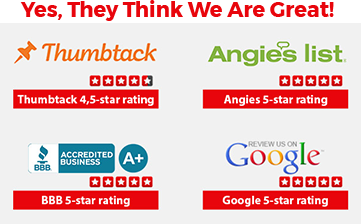 Sub-Zero Appliance Repair Golden
Expert Sub-Zero Appliance Repair in Golden
When it comes to high-end appliances like Sub-Zero, it's important to choose a repair service that you can trust. At All Major Appliance Repair SubZero Viking Experts LLC, we are proud to offer expert Sub-Zero appliance repair services to homeowners in Golden and the surrounding areas. Our team of experienced technicians is trained to repair all Sub-Zero appliances, including refrigerators, dishwashers, and more.
Our Sub-Zero Appliance Repair Services
Sub-Zero refrigerator repair
Sub-Zero dishwasher repair
Sub-Zero washer repair
Sub-Zero dryer repair
Sub-Zero range repair
Sub-Zero stove repair
Our repair services cover all common issues that can affect Sub-Zero appliances, such as:
Refrigerator Not Cooling
If your Sub-Zero refrigerator isn't cooling properly, it could be due to a number of reasons. Some of the most common causes include a faulty compressor, a malfunctioning thermostat, or a broken evaporator fan. Our technicians can diagnose the issue and provide an effective solution to get your refrigerator back up and running in no time.
Dishwasher Not Cleaning Dishes Properly
If your Sub-Zero dishwasher isn't cleaning dishes properly, it could be due to a clogged spray arm, a worn-out water inlet valve, or a malfunctioning wash pump. Our technicians have the expertise and tools to quickly diagnose and repair these issues, ensuring your dishwasher works as good as new.
Dryer Not Heating
If your Sub-Zero dryer isn't heating up properly, it could be due to a malfunctioning heating element, a broken thermostat, or a damaged thermal fuse. Our technicians can determine the root cause of the issue and repair it promptly, restoring your dryer's functionality.
Why Choose Us for Sub-Zero Appliance Repair?
Expertise: Our technicians are highly trained and experienced in repairing Sub-Zero appliances, ensuring that the repair is done right the first time.
Prompt Service: We offer same-day service in most cases, so you won't have to wait long to get your appliance fixed.
Affordable: We offer competitive pricing for our Sub-Zero appliance repair services, so you won't have to break the bank to get your appliance working again.
Quality Parts: We use only high-quality, genuine Sub-Zero parts in our repairs, ensuring that your appliance functions properly and lasts longer.
Customer Satisfaction: We strive to provide 100% customer satisfaction with our services, and we stand behind our work with a warranty.
If you need Sub-Zero appliance repair in Golden or the surrounding areas, don't hesitate to contact All Major Appliance Repair SubZero Viking Experts LLC. Call us or fill out our online contact form to schedule an appointment with one of our expert technicians today.